Senior Service Designer
Stavanger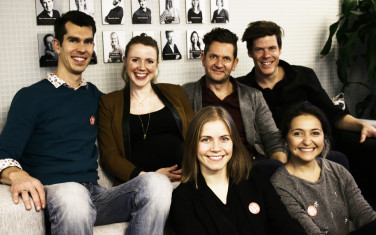 Senior Service Designer
Stavanger
We are seeking an accomplished innovator, management consultant, organisational developer or service designer who knows design well and believes in design as a driver for change. Come work with us at busy EGGS Stavanger!
Are you a creative with the cleverness to define the services of the future, as well as an innovation facilitator with the seniority and experience to guide creative teams and organisations towards realising them?
Working with EGGS
We would love to see you fulfill your potential in EGGS where you will contribute to further developing one of the best service design teams in Norway. We are looking for someone who can fill the functions of a service designer, with client responsibilities, advisor and facilitator of innovation as well as business and organisational processes with our clients.
Your skills include
Service design methods such as user insight and service concept development
Detailing of service propositions including value proposition, business models, and user journeys
Business and innovation advisory related to service development
Managing multidisciplinary design processes and workshops
Handling client relationships and initiating new projects
Conveying design through presentations, keynote lectures or blog-posts
Fluency in a Scandinavian language
Your mind-set is
Holistic with a flair for complex challenges
Assertive with a go go go spirit
Funergetic with a play to win attitude
We give you
The world's best creative nest
Inspiring and meaningful projects
Money
Please send
Your CV
Your portfolio
Your motivation
Application deadline
We review applications on an ongoing basis.
Sounds interesting?